So the first trailer was okay. The
second trailer (this week)
was pretty good. And I almost didn't click on this link:
The Chilling Adventures of Sabrina's Magical World Holds Its Share of Secrets
Wow.
Quote:
[Production Designer Lisa] Soper, a practicing pagan, started by doing tarot card readings for each of the Sabrina characters to determine their mood, color, and personality. She said she's done this for most of her previous shows and films, including House At The End Of The Street, starring Jennifer Lawrence, and The Blackcoat's Daughter, which featured Sabrina star Kiernan Shipka. Sabrina herself was "The Magician," whose card features a big red cloak—hence one of the reasons why Sabrina's main color is red, and you can spot red objects in many of the scenes she's in. Kind of like a "follow the white rabbit" thing.

Those tarot readings, along with other information about the characters and their journeys, were used to help create their bedrooms, each of which tell a hell of a lot about them and where they're headed. For instance, there's Susie Putnam (Lachlan Watson), one of Sabrina's friends who's being bullied at school for not conforming to gender norms. Susie's room is full of bugs, butterflies, and other creatures that undergo metamorphosis, as that's something the character is going through as well.
and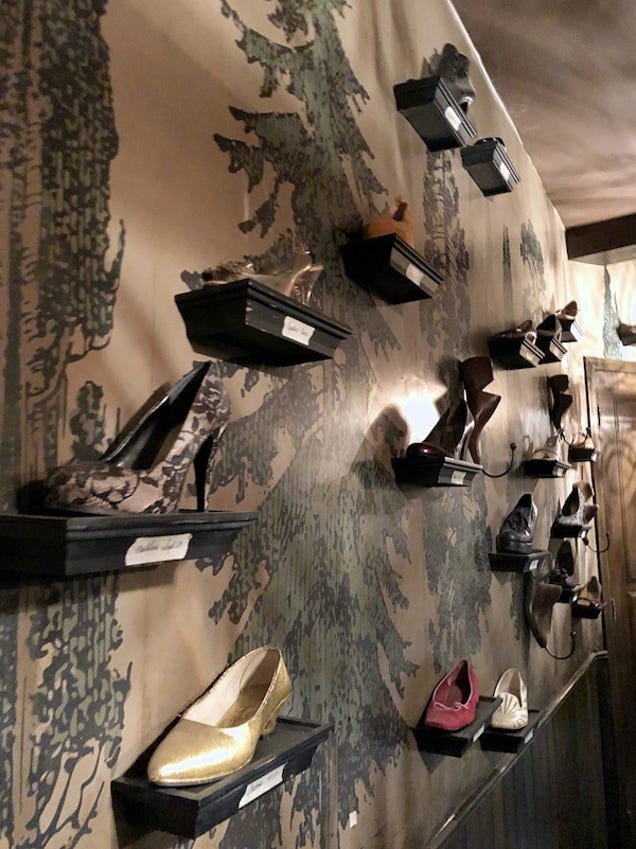 Quote:
Soper explains this hallway of shoes with women's names on them: "When Zelda goes out and gets mad at somebody, she casts a hex on them. And then she binds it to the shoe, comes back, puts it there. And as long as it's there, she keeps the spell on them."
Drops 10/26 and they're already filming season 2.